Tranquility & Equilibrium Seal of Solomon
Tranquility jewelry is peace of mind jewelry and is best known to offer anxiety rings in sterling silver and gold. Those fidget jewelry act as stress relief jewelry and create calm in the wearer's life. Not only does it relaxes the mind but motivates a balanced demeanor that has a ripple effect across all life aspects.
We all wish to have tranquility in our life, making us feel wonderful in our own skin. It enables us to balance our thoughts and our actions, but when missing from us, distress spread wider, affecting many aspects of our life.
Most of these hardships come from the fear that accumulates where tranquility is missing, leaving no room for a clear mind and a vital routine.
"Wealth and riches are in their houses,
and their righteousness endures forever"
The seal of tranquility helps its owner regain ease of mind, while releasing the fear that grabs them.
When freed from its paralyzing effect, they can move on with a clear vision and a sound judgment.
Enabling us to leave the past behind, the seal directs us to focus on our independent future.
Where does the present fit in? Well, now is the time for us to embrace life, and simply enjoy god's gifts to us.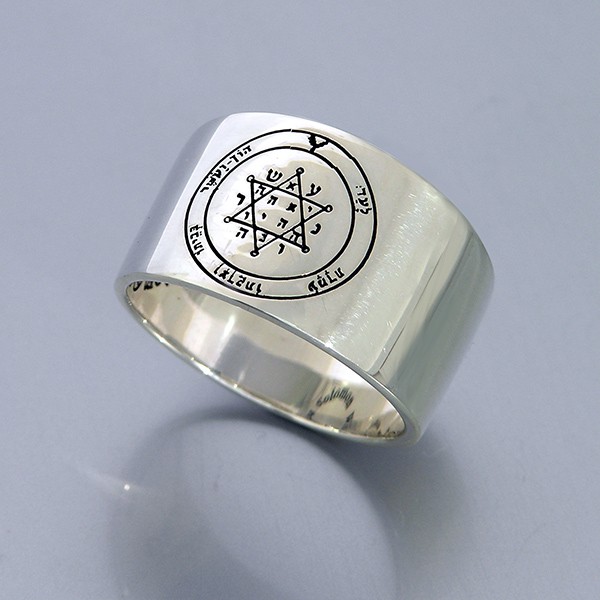 The seals are embedded with verses from the bible, sacred geometry, and angelic writing. Through them, we can decipher the secret codes to create resonance within, and live a life we are worthy of living each day.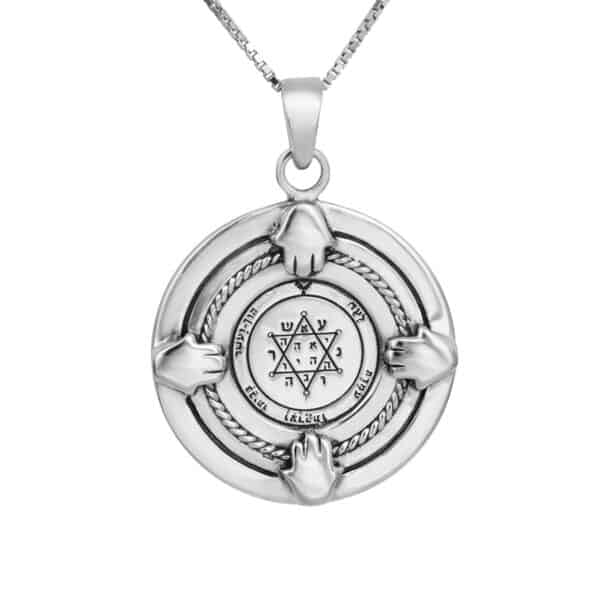 $

109.00
Second Jupiter Pentacle: Acquiring glory, honor, health, wealth, relaxation and peace.
Size: 3cm height, 2.4cm Width